Nihon Kotsu Company Profile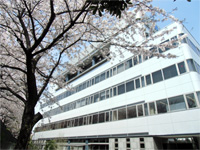 Corporate Headquarters:
Nihon Kotsu Co., Ltd.
5-4-51 Ukima, Kitaku, Tokyo 115-8510, Japan
First established in 1928, today Nihon Kotsu is a respected market leader and one of the biggest taxi companies in the Tokyo and Kanto area, with an extensive network of representative offices throughout Japan. Our team of more than 7,500 employees operates a fleet of over 5,200 limousines, taxis and minibuses.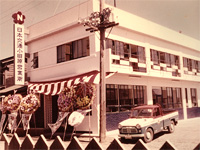 Odawara Business Office:
Nihon Kotsu Yokohama Co., Ltd. Odawara Office
3-6-5 Hamacho, Odawara, Kanagawa 250-0004, Japan
Nihon Kotsu Odawara office was first established in 1950, and today has a team of 100 employees operating over 50 vehicles. This office was established to provide premium transportation service for tourists who visit the Fuji-Hakone-Izu National Park area at the time of funding, and today has a 60 year history and experience in this field. The fleet includes Toyota HIACE for up to 9 passengers, Toyota ALPHARD for up to 6 passengers and various luxury Toyota and Nissan sedan models for up to 4 passengers.
Nihon Kotsu Odawara offers premium transportation services for tourists visiting the Fuji-Hakone-Izu National Park area, conveniently less than 100km from Tokyo. With deep and detailed local knowledge we focus on providing you with tourism services, advice and fully guided sightseeing tours throughout the region.
Hakone, with Mount Fuji listed as a World Heritage site, is one of the most popular destinations for international tourists. The region is famous for hot springs, outstanding natural beauty and wonderful views of Mount Fuji. It is a perfect balance for visitors to Tokyo who would like to experience rural Japan in contrast to the city.
Our services include sightseeing tours, airport and hotel pick-ups, chartered luxury vehicles and regular taxi services. For international visitors, our premium services include language assistance in English, Korean and Chinese, ensuring that you travel in comfort with no communication difficulties, and greatly enhancing your sightseeing experience, something we believe is unique to Nihon Kotsu. There is NO extra charge for hiring an English speaking driver.
Drivers:
Our drivers are carefully selected and certified professionals who have completed intensive corporate training programs, covering all aspects of the services we provide, ensuring your safety, comfort and satisfaction. Drivers are selected for their broad international experience, including overseas education, as long-term expatriates, or as employees of international firms, giving them real inter-cultural appreciation and language skills.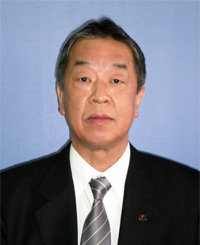 A driver comments: "We are probably the best English speaking drivers available in the entire region, so we are able to ensure that your time in Hakone is impressive and unforgettable. Taking a guided sightseeing tour with an English speaking driver is the most comfortable, informative, efficient and safest way to appreciate everything that the region has to offer. We provide a variety of personalized tours to all parts of the Hakone and Mount Fuji area, and we are honored to take you there. We look forward to seeing you in Japan."
Chartered Car Fares (ask for a quotation for your specific requirements):
8,680yen per hour Toyota HIACE for up to 9 passengers
7,960yen per hour Toyota ALPHARD for up to 6 passengers
7,960yen per hour Toyota CROWN Royal Saloon for up to 4 passengers
Fixed Fares transportation service to and from Airports are also available.
*Above fares do not include expressway tolls, parking fees or admission fees. However when planning for your specific trip we can advise on any potential additional charges to avoid unexpected surprises.
For Inquiries, quotations and reservations please fill in necessary information on the reservation form and send it to us. We will reply by E-mail as soon as possible.