AN EXAMPLE OF THE HAKONE SIGHTSEEING TOUR (approximately 5 hours):
Odawara Sta. → Mt. Taikan → Lake Ashinoko → Hakone Jinja Shrine → Owakudani → The Hakone Open-Air Museum → Odawara Sta.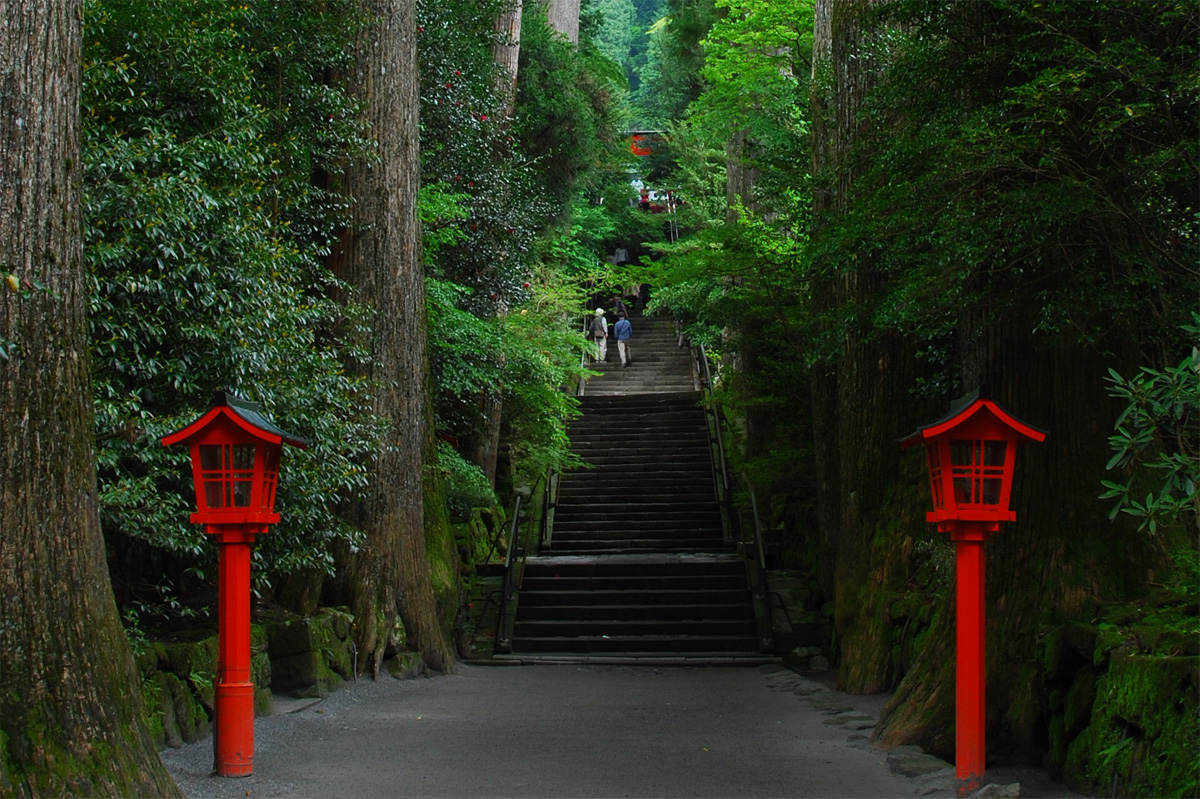 Hakone Jinja Shrine
Hakone's most famous Shinto shrine established during the Nara period (A.D. 710–784), when the imperial government was at Nara, and Sinicization and Buddhism were most highly developed. Nara was Japan's first permanent capital, and was modeled on the Chinese T'ang dynasty.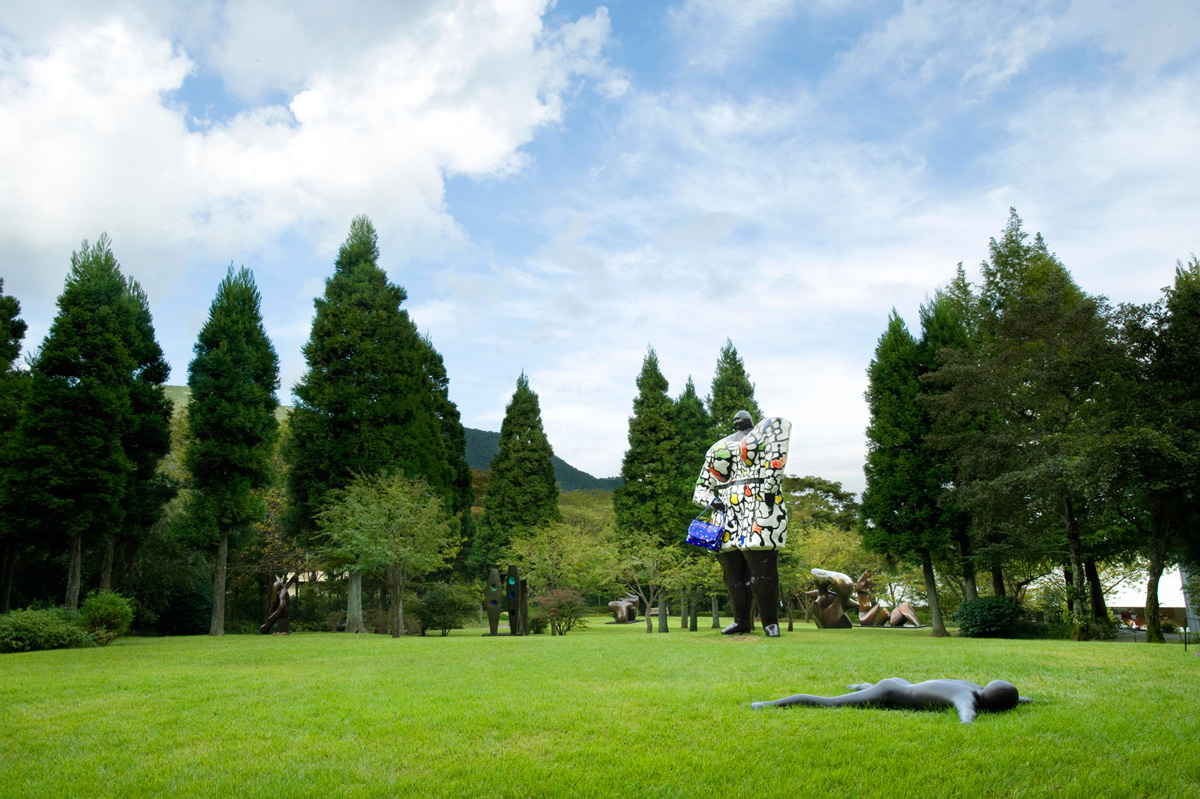 Owakudani
An active volcanic zone "Great Boiling Valley." The valley was created during the last eruption of Mt. Hakone some 3,000 yrs ago.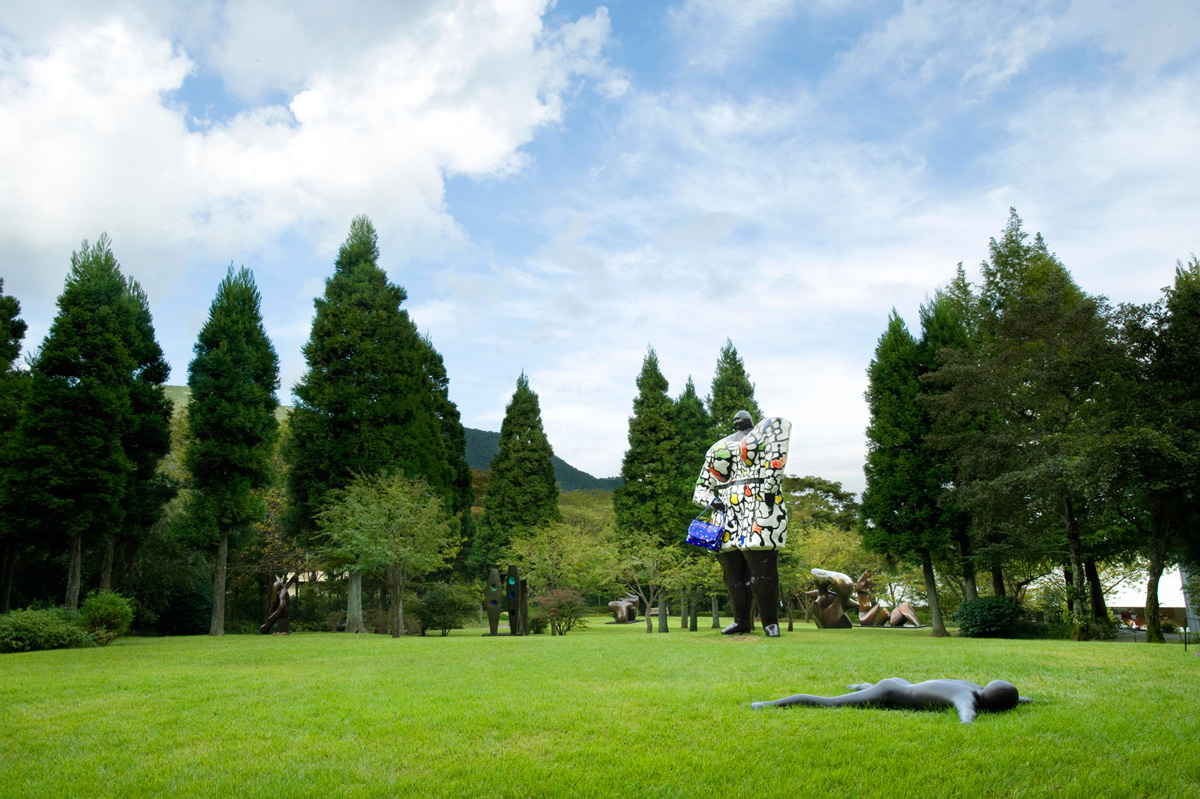 The Hakone Open-Air Museum
A stunning open-air museum. The art works, combined with the beautiful views of the Hakone mountains, give the visitors an unforgettable experience.
5 hrs chartered car fares: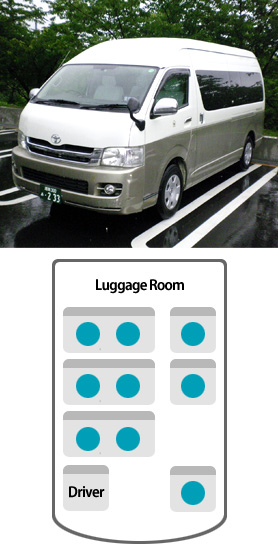 43,400yen
Toyota HIACE
for up to 9 passengers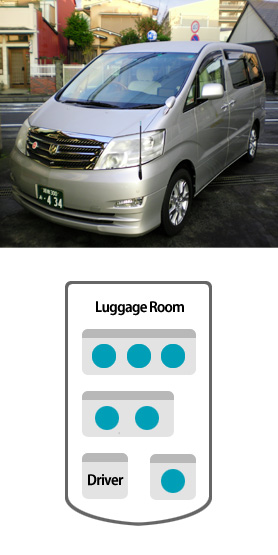 39,800yen
Toyota ALPHARD
for up to 6 passengers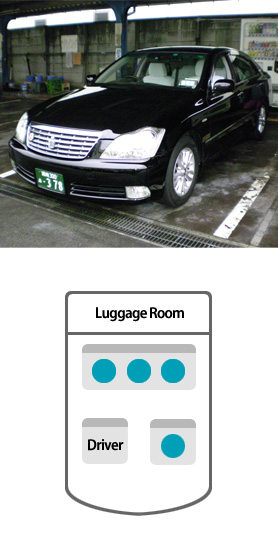 39,800yen
Toyota CROWN Royal Saloon
for up to 4 passengers
*Above fares do not include expressway tolls, parking fees or admission fees.
Nihon Kotsu Odawara Office offers a variety of personalized tours to all parts of Hakone and the Mount Fuji area, and premium transportation services for visiting the Fuji-Hakone-Izu National Park. Arranging a personalized tailor-made schedule lets you choose the best way to appreciate everything that the region has to offer in the time you have available.
MAJOR SIGHTSEEING SPOTS IN HAKONE: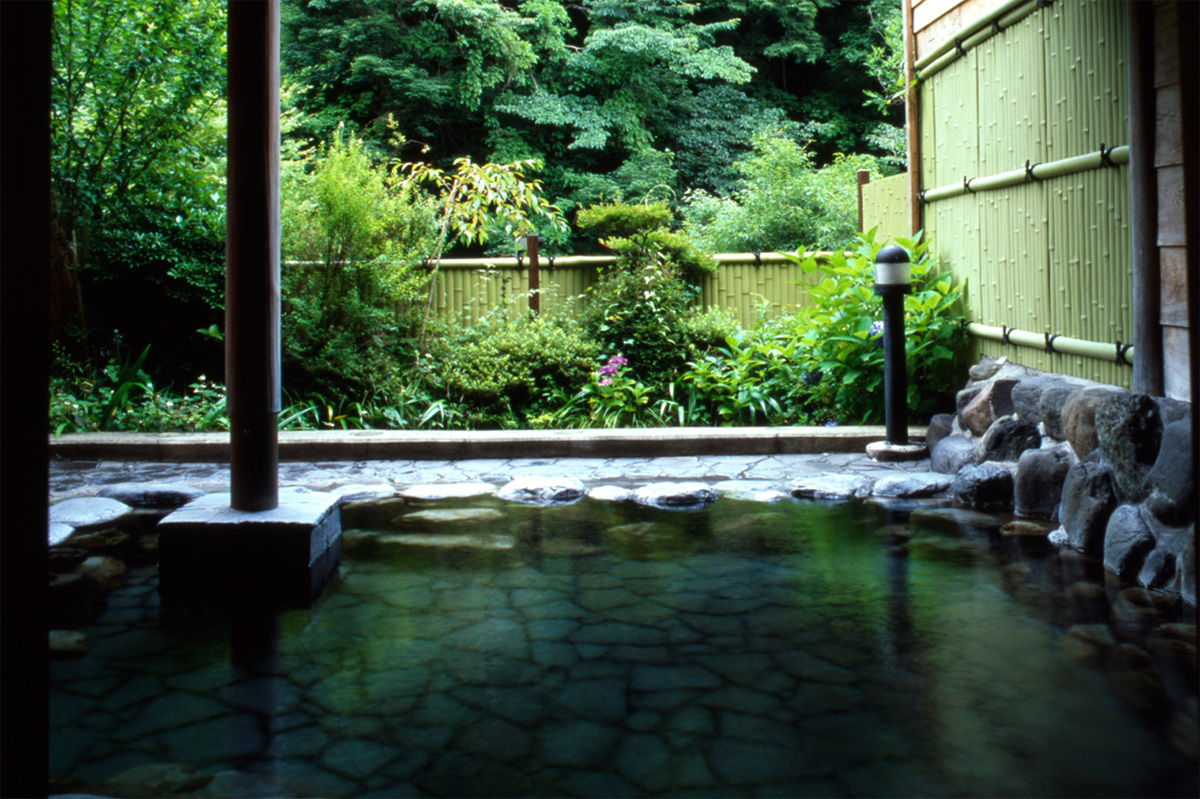 Hakone Hot Springs
Founded in large numbers across Hakone area. Only about one hour from Tokyo, Hakone is a highly recommendable Onsen spa resort to international tourists who visit Tokyo.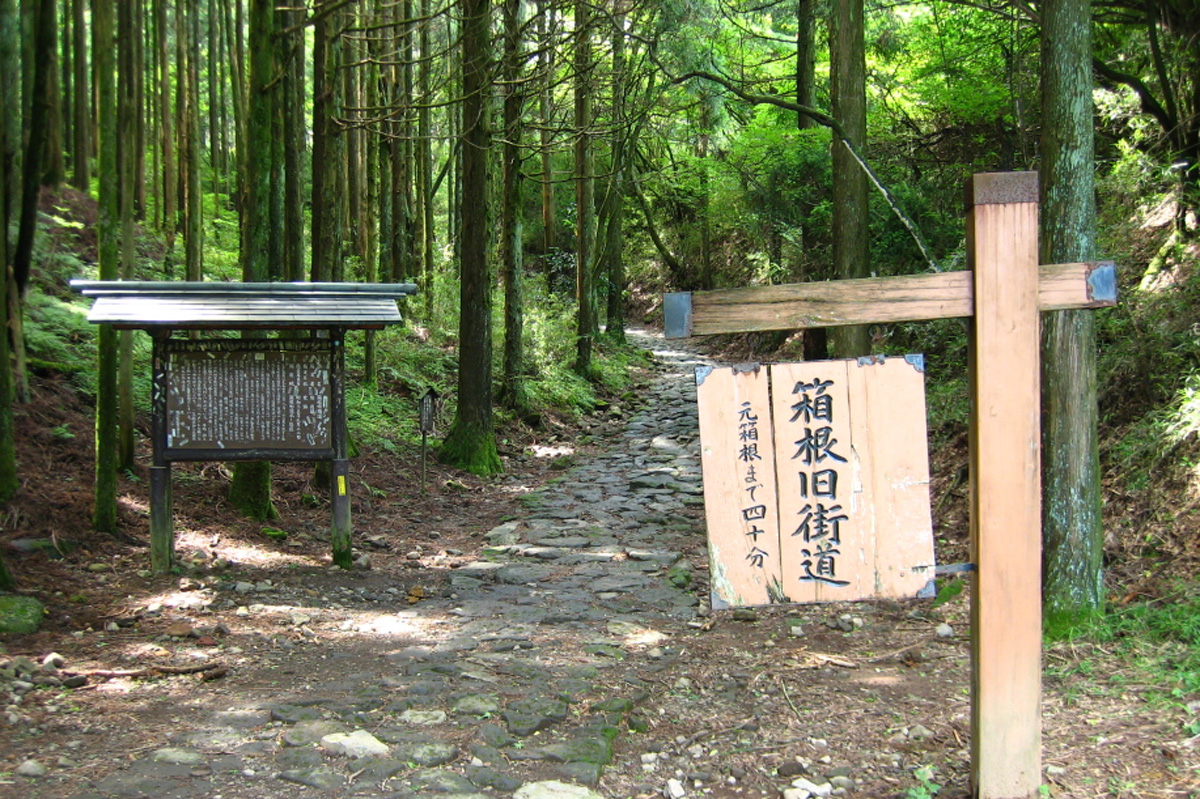 Hakone Kyukaido (Ancient Highway)
The Old Tokaido Road still exists in Hakone, with fragments of the historic cobblestone pathway from Kyoto to Tokyo. Take a walk down the exact same road that people did 400 yrs ago.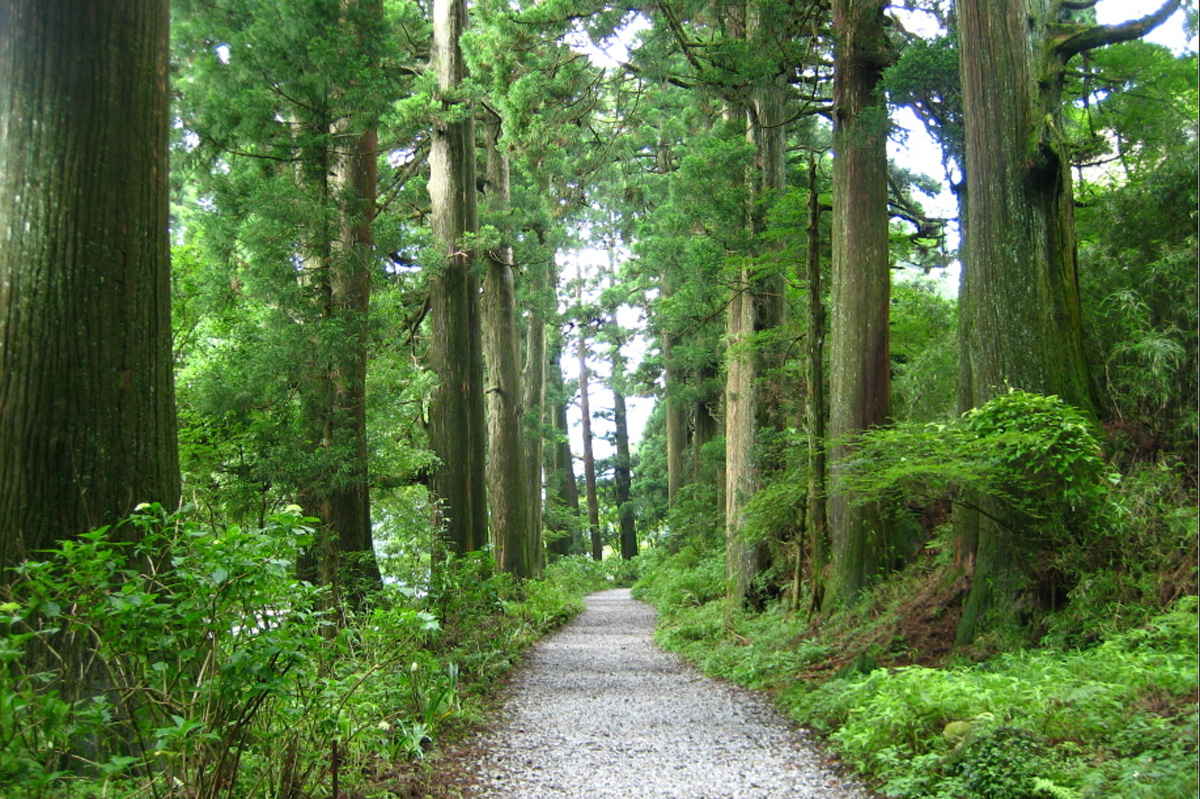 Kyukaido (Ancient Highway) Avenue of Japanese Cedars
A beautiful stretch of Japanese ancient cedar trees following the Kyukaido. The trees are more than 300 yrs old.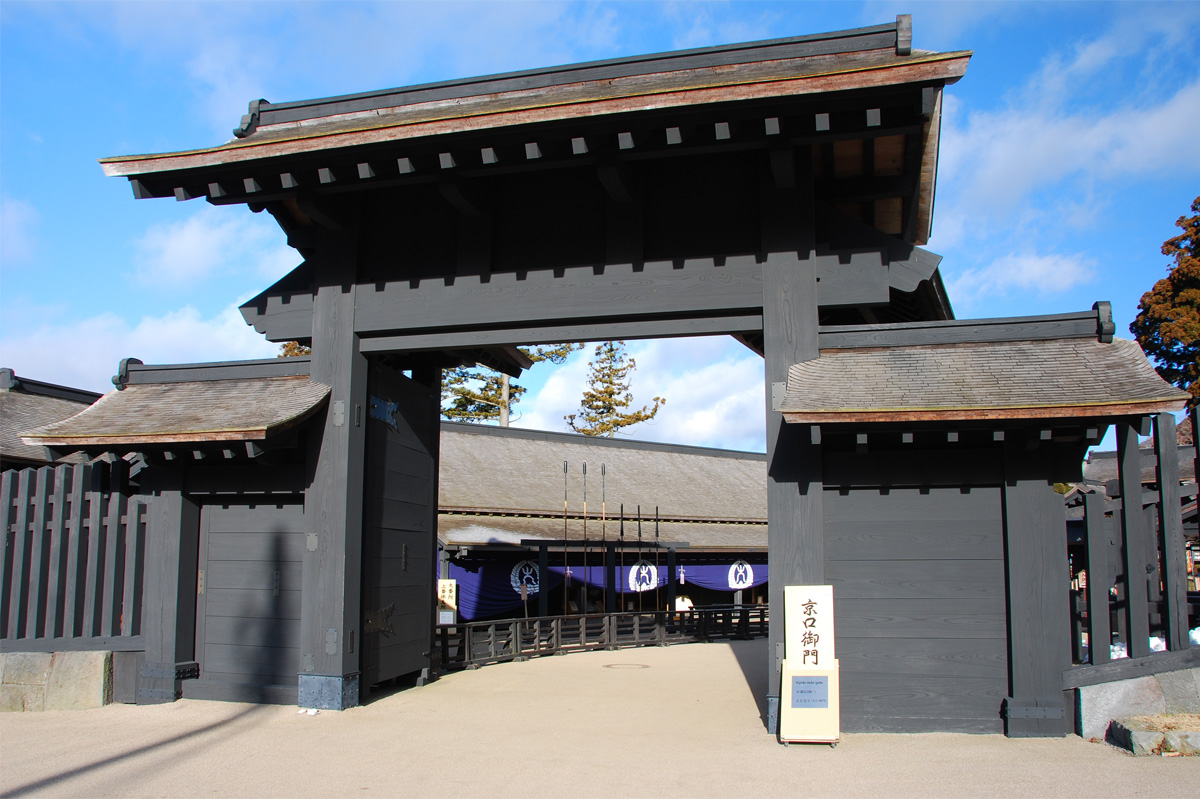 Hakone Check Point
Remains of the ancient highway with check point to control traffic along the Tokaido.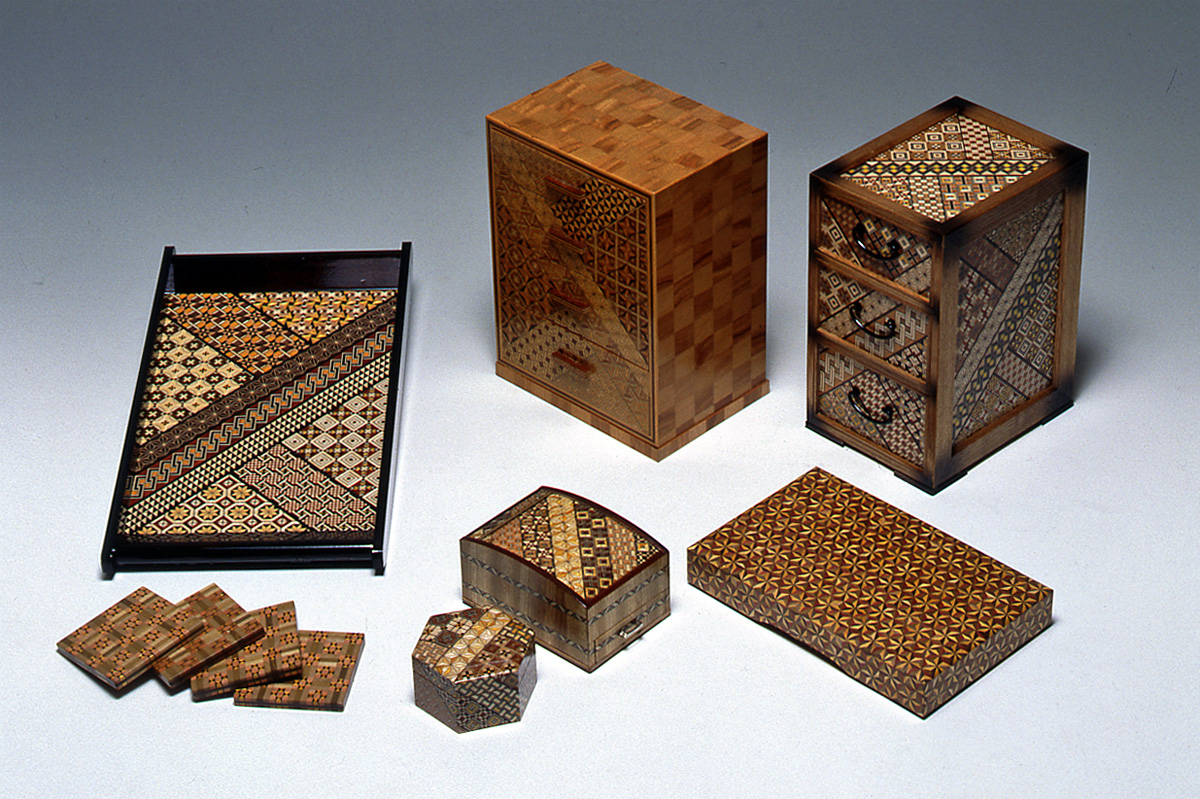 Village of Hakone Marquetry Hatajuku
Hakone Yosegi Zaiku, or Hakone marquetry, is the most famous traditional handicrafts and a very unique type of woodwork in Japan.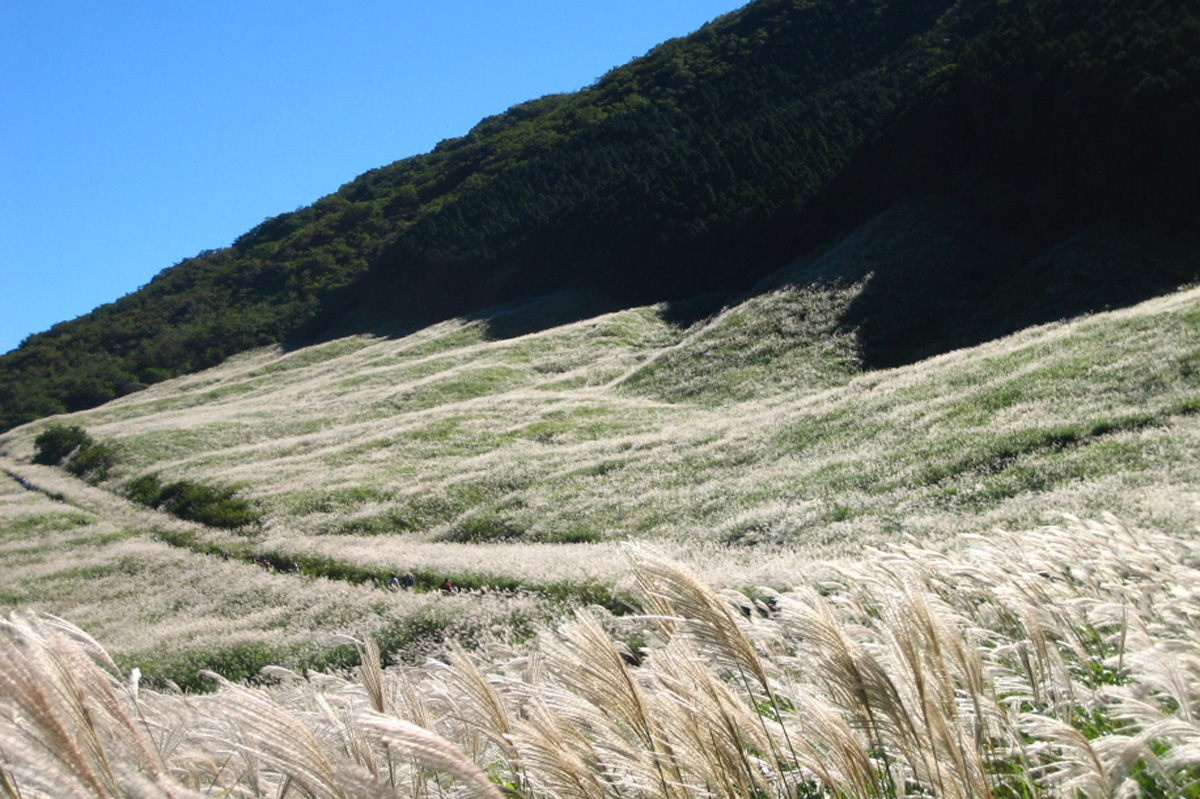 Pampas Grass Fields in Sengokuhara
Beautiful Japanese pampas grass fields are one of "Kanagawa's 50 Best Scenic Spots."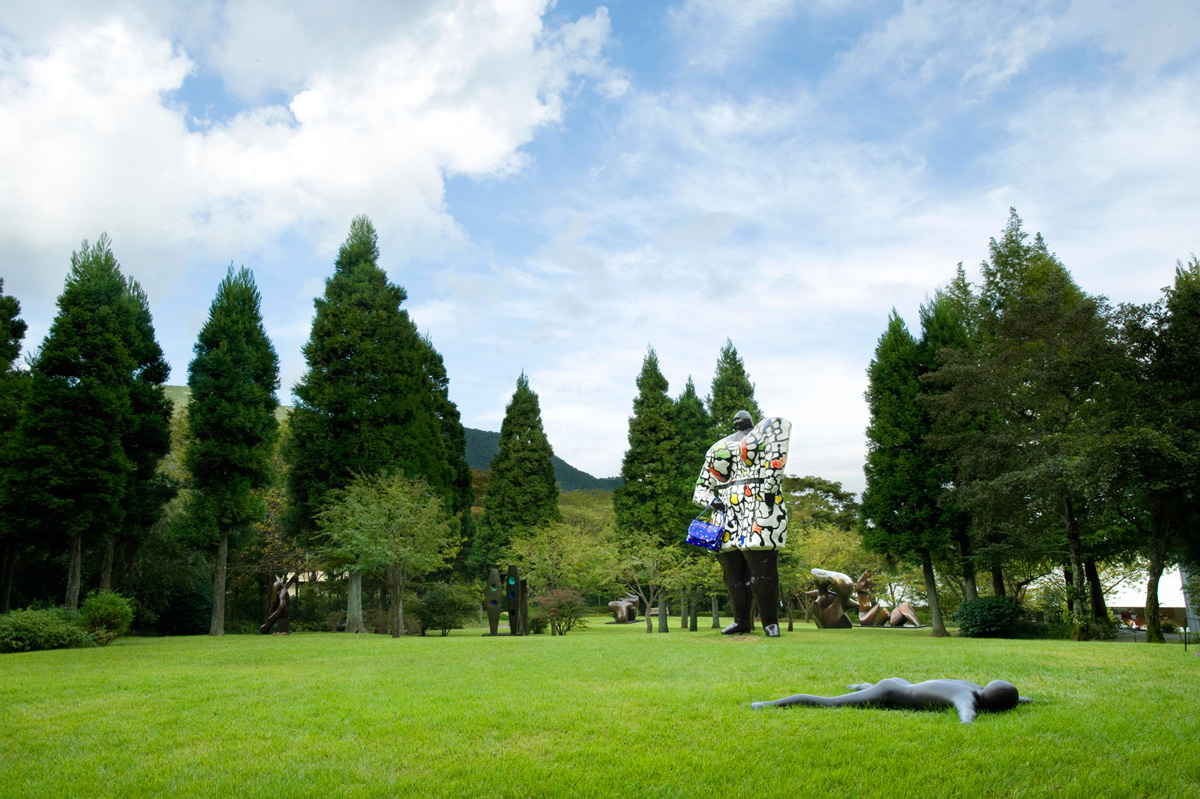 Lake Ashinoko Sightseeing Cruise
Great sightseeing cruise of Hakone with different faces throughout four seasons.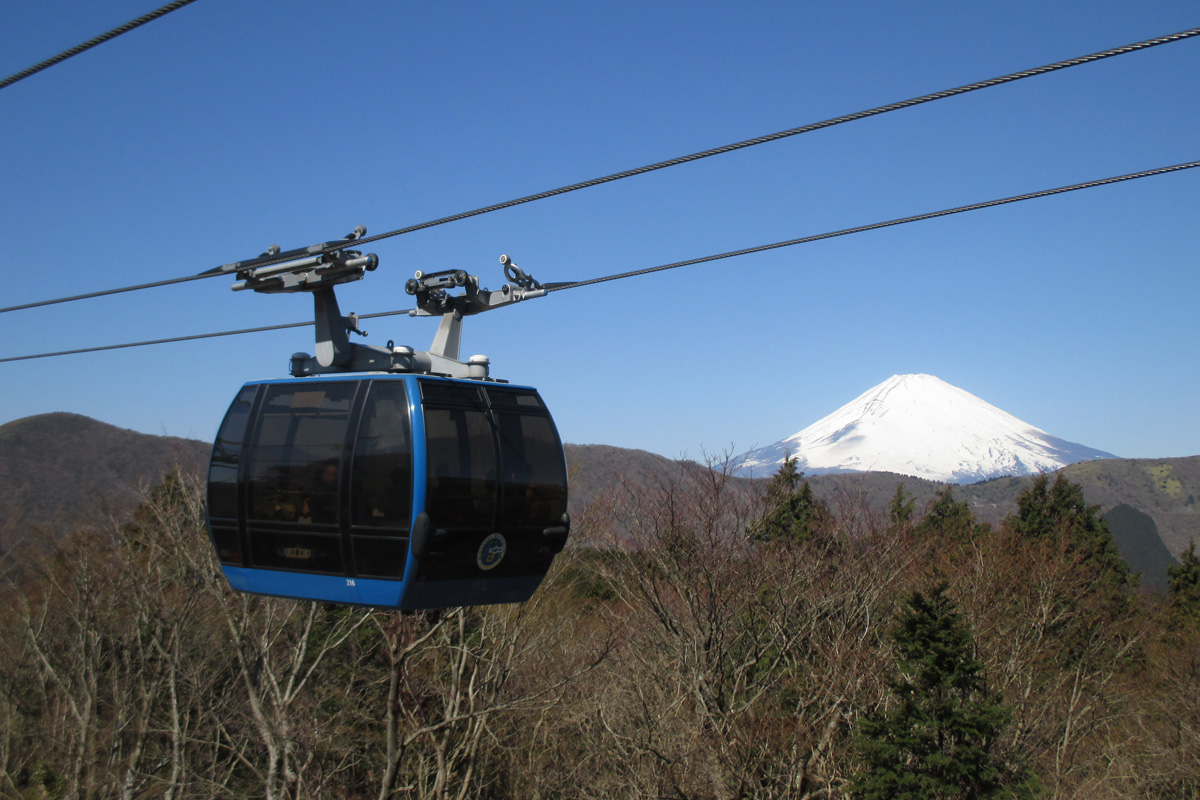 Hakone Tozan Cable Car & Hakone Ropeway
The cable car connects Gora and Sounzan.And the ropeway connects Sounzan and Togendai(the lakeside of Ashi).
MANY OTHER SPOTS TO VISIT!!
For Inquiries, quotations and reservations please fill in necessary information on the reservation form and send it to us. We will reply by E-mail as soon as possible.
Sightseeing Tours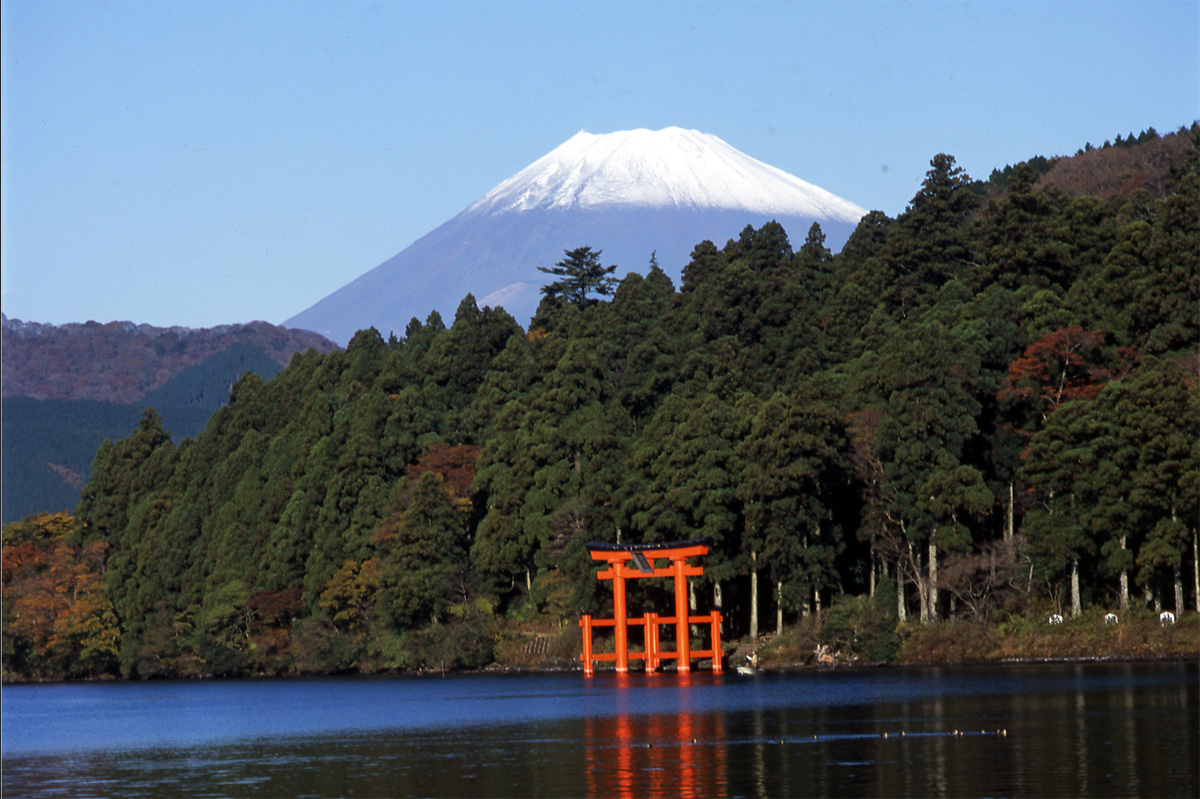 Odawara Sta. → Mt. Taikan → Lake Ashinoko → Hakone Jinja Shrine → Owakudani → The Hakone Open-Air Museum → Odawara Sta.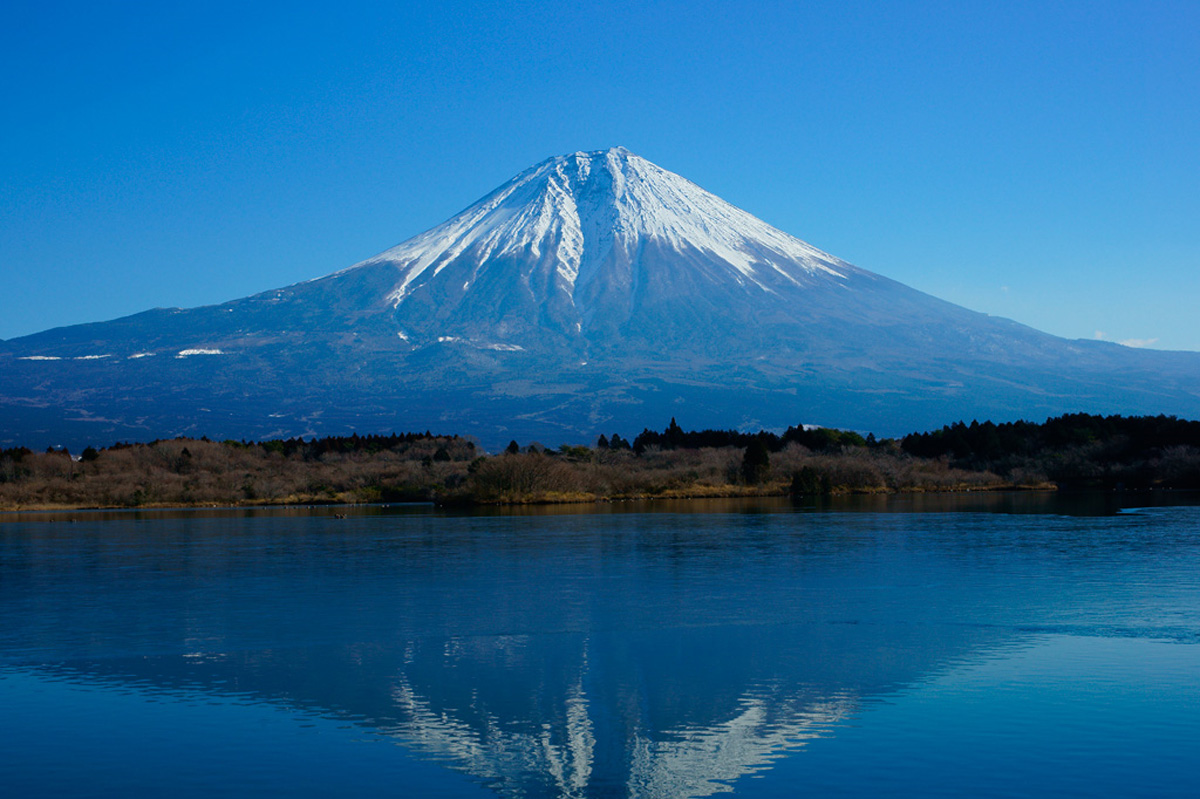 Hakone-Yumoto Sta. → Otome-Touge (Otome-pass) → Gotemba City → Fuji Subaru Line → Oshino Hakkai Springs → Lake Yamanaka → Hakone-Yumoto Sta.